What we do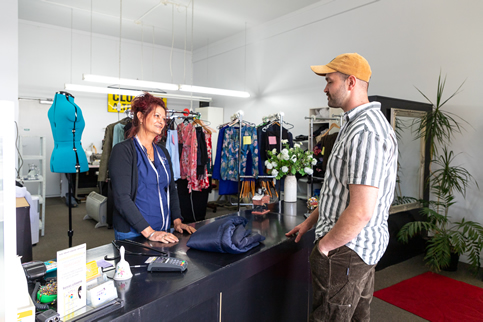 It is not uncommon to purchase a garment only to find that it doesn't fit quite right. Sometimes stores don't provide sizes that perfectly fit. Hard-to-find or one-of-a-kind items may be available in only one size. A cherished outfit may become too big or too small. Alterations are the perfect solution to these problems, providing a cost effective option for getting your clothes fitted the way you want. Have your old favorites brought back to life with our trusty repair service.​
We also offer a Laundry service – Wash, Dry and Fold for both small and large loads. Whether it be for your clothing or for your blankets and duvets. Please see the Laundrette Tab for price List.
We promise to greet you with a smiling face and perform our services to your satisfaction.
About us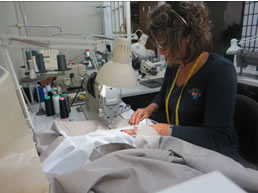 Le-Stitch-It Alterations has been in business for 17 years in New Plymouth, our first location opened on 166 Carrington St. We stayed there for a 4 year period; before moving to 328 Devon St in 2011 for a period of 3 years. We have now settled in a great location 282 Devon St, East, New Plymouth.
In addition to 13 years with Le-Stitch-It Alterations, Lee has worked in the sewing industry for 30 years previously, these years amount to an understanding and insight into the precise needs of our clients.
Price list
We can provide you with a wide range of clothing alterations and repairs at the best prices with quality workmanship and friendly service, together with free parking for your convenience. If your items do not require a fitting, we can courier them back out to you.
Prices are indicative and may vary for individual garments